School History
St Kevin's School was first established in 1988 on Somerville Road, Hampton Park, with an enrolment of 76 students.
In 1990 the school was relocated to the present site on Hallam Road with an enrolment of 174. A major building program, which included an administration area, staffroom and library, was completed in 1990. A parish church incorporating a chapel and hall was also built on the present site in 1991.
The second stage of the building program, which consisted of seven learning areas, was completed in mid 1994 when the school enrolment was 404. The third stage of the building program consisted of four new learning areas, a new library and refurbishment of the administration building. The enrolment at this time was 608.
In 2003 the school officially opened the new hall/multipurpose building and four new learning areas. Verandahs were constructed to connect portables and provide sheltered areas. The school is situated on large grounds, with re-locatable classrooms, positioned around a central garden area, opposite and adjacent to the permanent buildings. St Kevin's Church and the Parish house, is situated within the school grounds.
Also within the grounds is an adventure playground, two grassed playing fields (football / soccer), a shaded pergola area and a large area of paved carpark, which incorporates netball, volleyball, basketball and bat tennis courts. A giant chess board is located in the adventure playground as well as several other smaller permanent table and seating chess areas around the school. Additional areas for quiet play have also been established.
In 2008 minor refurbishments were made to the Learning Centre and new computer equipment was purchased. As part of the Commonwealth Government's "Building the Education Revolution" stimulus funding, St Kevin's has undertaken a major building program and we now have a new 3/4 Learning Area. In addition, the school toilets have been refurbished and an artificial playing area has been installed on the oval. These projects commenced in 2009, and all have been completed in 2010.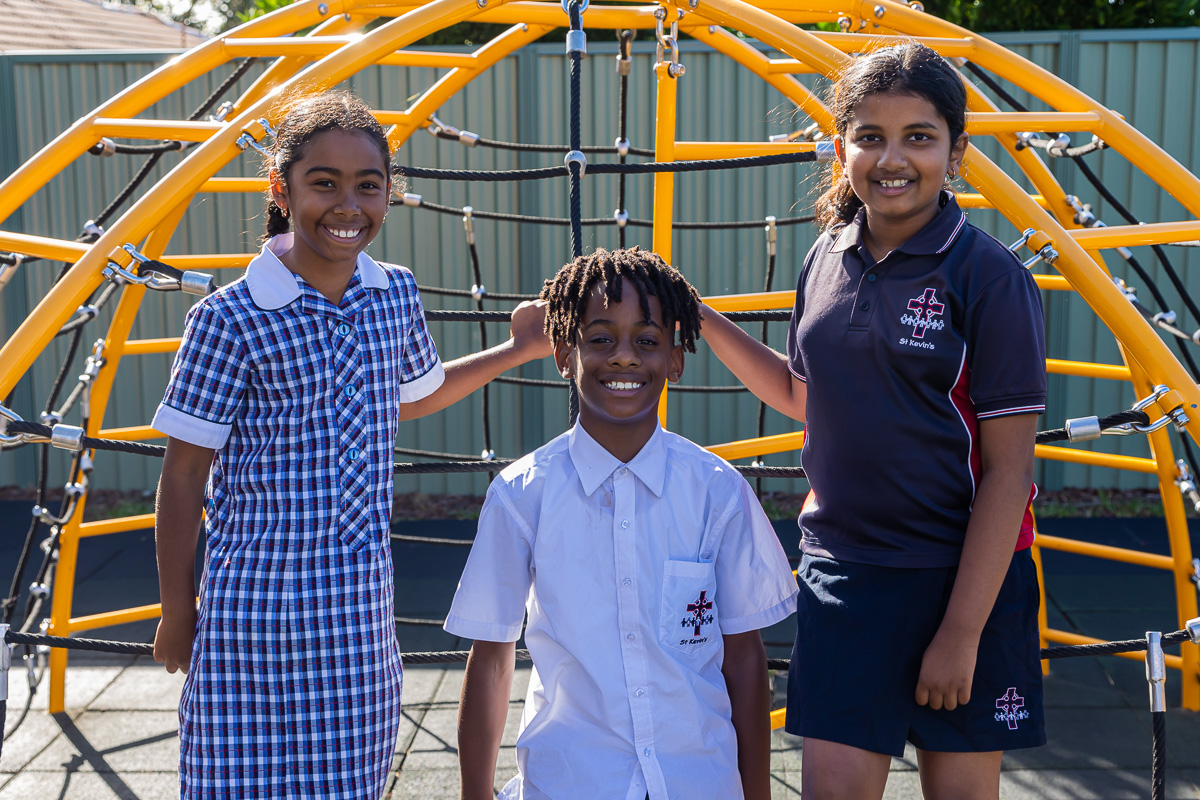 Online Tour
The best way to start learning about us. We have professionally produced dozens of videos showcasing our amazing school.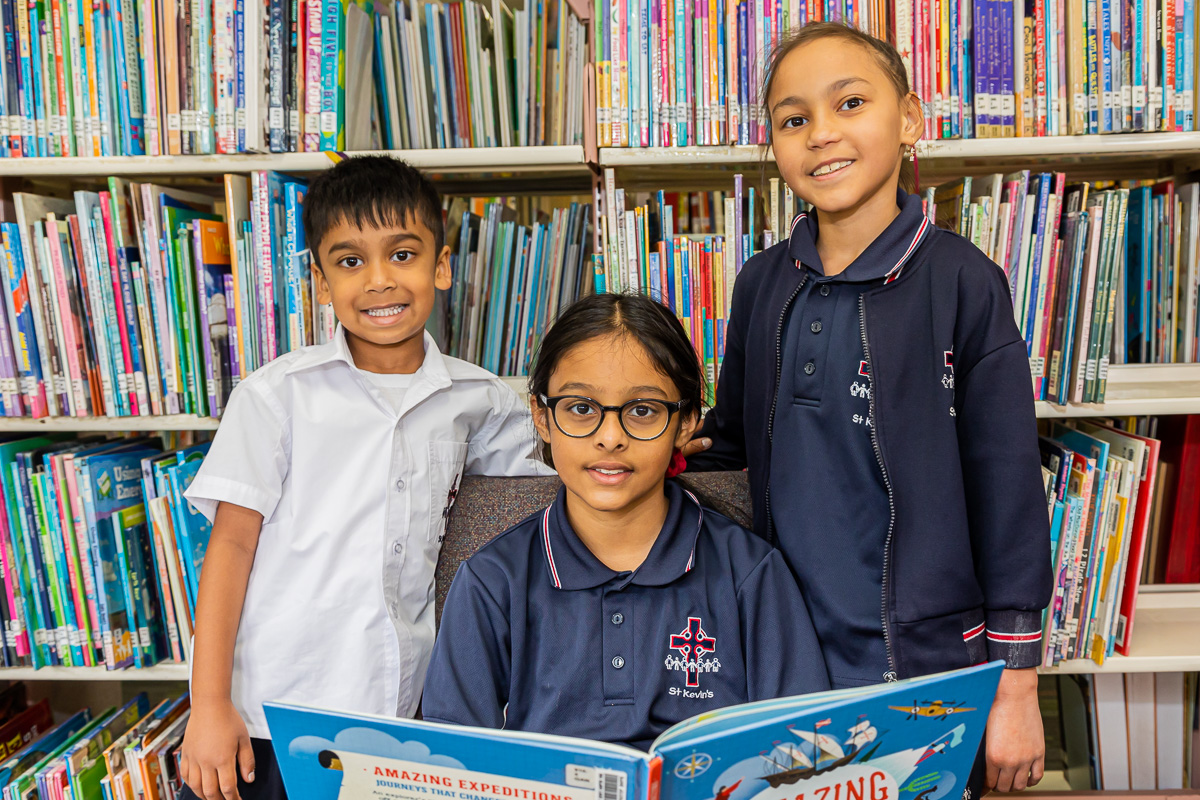 Book a School Tour
The best way to meet us! We can show you around our beautiful school and answer any specific questions you have.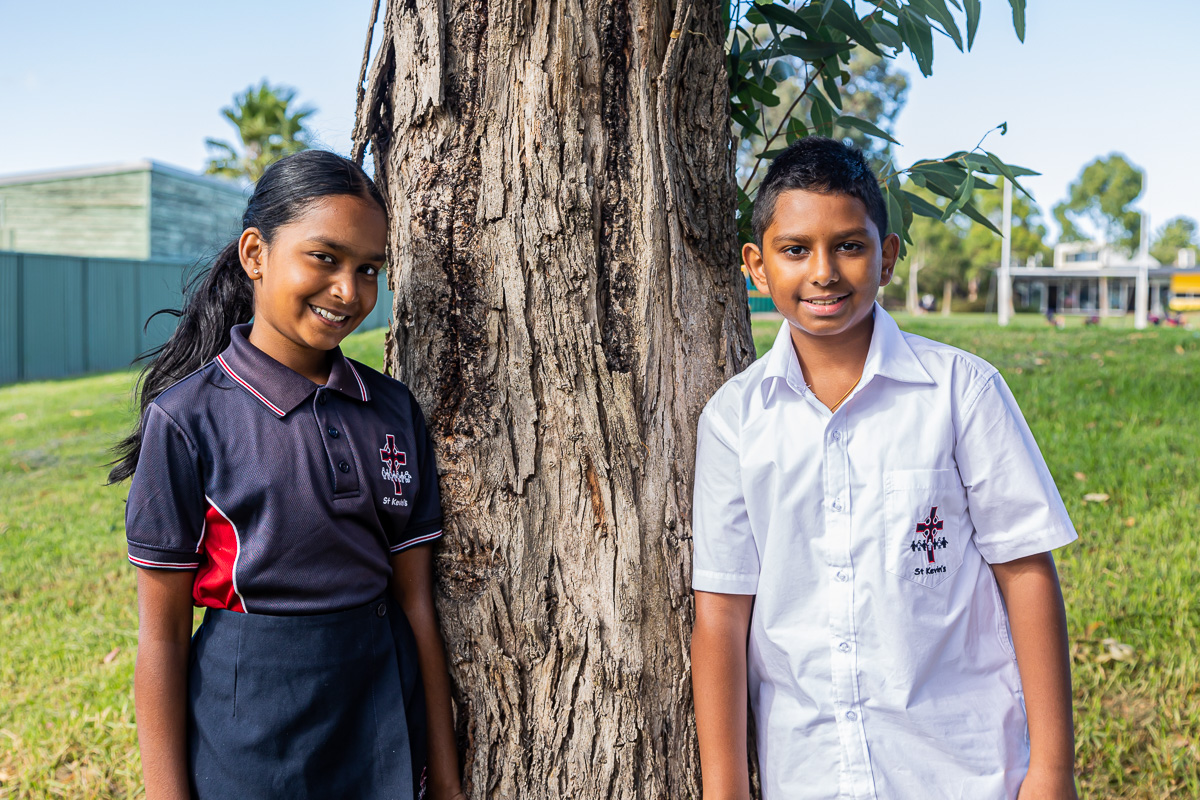 Upschool
This free and growing resource is our way of sharing positive and inspiring messages with our community. Website, graphic design, videos & photography by Digital Schools |  www.digitalschools.com.au  |  Copyright Digital Schools. All Rights Reserved